Eihr.com website is not updated anymore.
Please visit Pimalai Resort & Spa page on our new website by following the link below
http://www.secret-luxury.com/hotels/Pimalai_en.html
Meetings, Conferences & Banquets
The Resort is the perfect location for private celebrations, weddings, executive meetings, weekend retreats and small incentive events. Pimalai Resort & Spa has the flexibility and the support team in place to ensure the professional management of your event from beginning to end. The Resort offers a Boardroom sitting 8 people and a meeting room sitting up to 200 people in theatre style.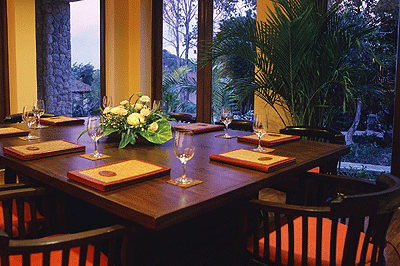 The exclusive and tranquil setting makes for an ideal meeting venue, an environment that clears the mind and lifts the spirit. At Pimalai Resort & Spa you will achieve your meeting objectives. Whether you are planning an intimate board meeting, a larger conference for up to 80 invited guests or an incentive program.
Browse through our options for some of the possible meeting spaces, dining retreats and activities that are available for your meeting at Pimalai.
You are in total control. Select from any of our suggestions or tell us exactly what you want, and we take care of the details for you.
Invent your own meeting experience at Pimalai, you will always have our undivided attention.

Room styles & Settings

Venue

Area
Sq.m.

Dimension
M x M

Classroom
style

Theatre
style

U-Shape
style

O-Shape
style

Board Room

25.0

5.0 x 5.0

N/A

N/A

N/A

10 pax

Leelavadee Room

40.5

4.5 x 9.0

20 pax

40 pax

16 pax

20 pax

Andaman Room

40.0

5.0 x 8.0

12 pax

16 pax

12 pax

N/A

Kan Tiang Room - Small

57.9

8.9 x 6.5

30+2 pax

42 pax

21 pax

26 pax

Kan Tiang Room - Medium

115.7

8.9 x 13.0

63+2 pax

99 pax

36 pax

44 pax

Kan Tiang Room

173.5

8.9 x 19.5

99+2 pax

162 pax

N/A

N/A

Meeting facilities

Pimalai Resort & Spa offers free of charge for a standard set of meeting equipment. The resort can also provide a premium set of meeting facilities to make your business meeting trip more convenience and successful.

Standard meeting equipment
| | |
| --- | --- |
| | Overhead Projector |
| | Screen |
| | Flip chart |
| | White Board |
| | TV Set |
| | Video Player |
| | CD/VCD/DVD Player |
| | Audio Set |
| | Wired/wireless Microphone |
| | Internet Access |
| | Meeting Room Amenities |
Premium meeting equipment (Subject to charge)
| | |
| --- | --- |
| | LCD Projector |
| | Computer Set |
| | Notebook Computer |
| | Printer/Printing Services |
| | Copy Machine |
| | Fascimile Machine |
| | Secretary Service |
| | Photographer Service |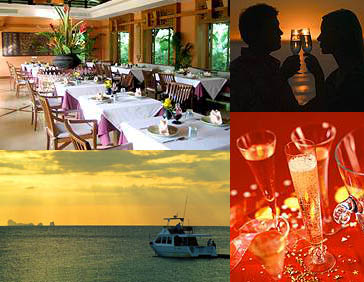 Download the meeting fact sheet