Genuine showcase of the Collection, the Exclusive Island Hotels & Resorts paper directory is a valuable tool to discover the 48 members' hotels.

The directory has an annual periodicity and is published in four colors, on high-gloss paper, to be the worthy representative of the members' establishments sophistication.
To guarantee a large distribution, the directory is published in 2 languages: French and English.


Members presentation
Each member four presentation pages, written in two languages, includes:
An introductory text.

Information about the property location, the mileage from the nearest airport and the transfers time and ways.

A list of the main sports and leisure activities.

A list of the main hotel facilities.

A short description of the accommodation possibilities, with a range of pictograms helping to discover the amenities offered in the guestrooms.

A fork of the rates in local currency.

A brief listing of the dining options.

The contact details of the property, including the website link.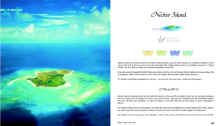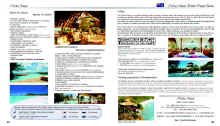 Several indexes to help the reader
An alphabetical members index, with their classification in one or several of the six alliance collections: the Ultimate Collection, the Robinson Collection, the Private Collection, the Spa Collection, the Charming Collection and the Fusion Collection.

A geographical members index, by continent, country and island.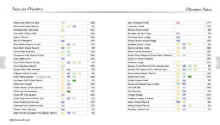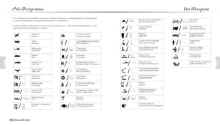 Practical information
The listing and short presentation of the member establishments located on a private island and offering regularly exclusive rentals.

The legal information regarding the information provided in the directory.

How to make a booking and how to request additional information.

Currency exchange rates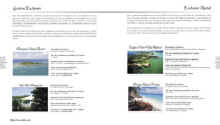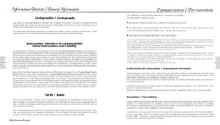 Preeminence photos and maps
Patchwork of photos to illustrate the book.

At least 10 photos for each property.

One map for each continent, in order to locate the areas where our members are present.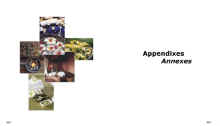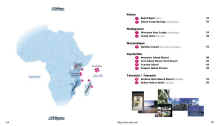 Quick facts
240 pages

More than 700 full color photos + 6 maps

48 luxury hotels on 39 islands (24 countries)

Paperback

Languages : English and French

Dimensions : 18.3 cm X 21 cm

Weight : 515 gr.

Publisher : MDI International - Exclusive Island Hotels & Resorts

ISBN : 978-2-9523010-7-7