Eihr.com website is not updated anymore.
Please visit KaMAYA Resort & Villas page on our new website by following the link below
http://www.secret-luxury.com/hotels/Kamaya-Resort_en.html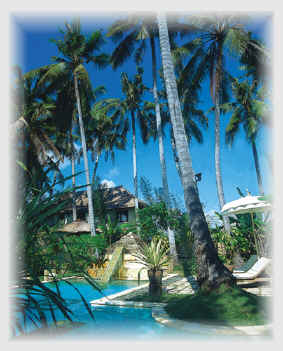 A sanctuary from the modern world.
An island of serenity and quiet. A perfect home base for your exploration of the beauty and treasures of Bali.
Twelve delightful Balinese style dwellings in an exclusive sculptured environment.
KaMaya Resort & Villas is located in the south east of Bali island on the outskirts of Sanur, which itself is a beachside suburb of the Balinese capital of Denpasar.
Presentation pages available soon
In the meantime, please visit the official KaMaya Resort & Villas website:
or download the resort fact sheet:
and check our best available rates and current promotions for this property
:
Check our rates and current promotions
For any booking, rates, promotion and availability request, please kindly contact our Worldwide Reservations Office
by e-mail reservation@eihr.com or by phone +33 (0)3 90 204 505