Eihr.com website is not updated anymore.
Please visit our new website by following the link below
http://www.secret-luxury.com/en/index.html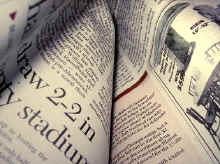 Welcome to Exclusive Island Hotels & Resorts online resource for journalists around the globe.
Our goal is to provide the media with the most accurate and timely information on our luxury alliance and our member establishments, as well as the services we provide.
Exclusive Island Hotels & Resorts is a voluntary hotel collection, gathering the most beautiful and the most luxurious island hotels in the world.
Within the frame of this alliance, we carry out the promotion and the marketing of the member hotels, excellence and perfection always being on our mind.
The vocation of our collection is to carry out a service without fail to the most discriminating travelers, who wish to find the same quality of hospitality and comfort, each time they stay abroad.
Some of the media content on this web site is password protected. To obtain access to this site, journalists are invited to apply for a password.
To apply for a password, please complete and send us the online registration form. Once registered, we will confirm your login and password by e-mail. This will enable you to access the password protected website.

The Exclusive Island Hotels & Resorts media resources allow you to :