Eihr.com website is not updated anymore.
Please visit Villa Beige page on our new website by following the link below
http://www.secret-luxury.com/hotels/Villa-Beige_en.html
Sports & Leisure activities
Villa Beige offers an extensive range of activities. The island of Koh Samui and the waters at the foot of your villa provide perfect conditions to let loose and have fun!!! The professional staff will ensure an enjoyable time on the water and will arrange for you any island excursions and sightseeing tours.
For those guests who would like personal pampering, the Beige Spa and your private Spa therapist is at your disposal.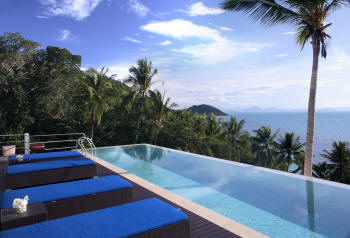 Villa Beige selection of activities: