Eihr.com website is not updated anymore.
Please visit Villa Beige page on our new website by following the link below
http://www.secret-luxury.com/hotels/Villa-Beige_en.html
Dining experience
All meals can be arranged as in-villa dining. The professional chef is excellent in cooking some Western and all kinds of Thai dishes.
A child menu is available.
To discover some of these dishes, we invite you to download the Villa Beige menu.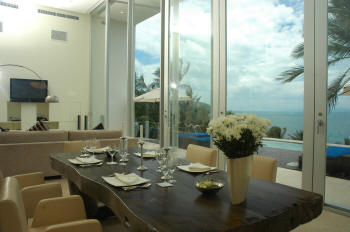 Villa Beige offers the finest cuisine prepared by your master chef, who will cater to each guest's individual tastes and needs. Let them tempt you with the best of tropical seafood and produce, decadent desserts accompanied by a selection of the best wines from the villa cellar.
Throughout the day your hostess will prepare cocktails and refreshments as you require.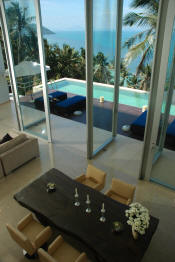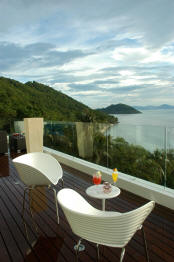 Villa Beige offers several special dining options on request, like: