Eihr.com website is not updated anymore.
Please visit Island Camp Baringo page on our new website by following the link below
http://www.secret-luxury.com/hotels/Island-Camp-Baringo_en.html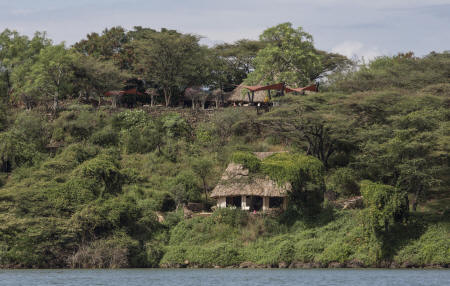 Island Camp is located on Lake Baringo, one of only two freshwater lakes in the Rift Valley, and one of Kenya's premier area for bird watching. Ol Kokwe island is home to this unique luxury tented camp. Built on a hill, the tents are perched on rocky outcrops or under trees most with view over the lake.
Small, exclusive and remote. Island Camp offers a perfect opportunity to escape the humdrum of city life or a change of pace in-between visiting the many national parks. A chance to relax, recuperate and enjoy the beauty and tranquility of this idyllic island.