Coco Spa is in the Center of the island, surrounded by swaying palms and caressed by the gentle ocean breeze.
Two double Deluxe Villas and two single villas all have private gardens and feature exotic, but understated, decor. There is a separate Boutique and reception area, offering easy access to recreational facilities such as gymnasium, Jacuzzi and library.
Balinese in style, the space lends itself to the beauty and tranquility for which the resort is renowned. A range of traditional, all- natural treatments is offered, including Massage, Facials, Reflexology and indulgent spa combination packages.
The treatments are thoughtfully created so that every aspect offers a tactile experience. For example, to remove body scrubs the Spa Therapist scoops tepid water from an oriental jug and delicately pours water over the body; it is a treatment in itself !
Guests are offered a variety of eastern inspired massage therapies including authentic Thai Massage, the ultimate subliminal body workout. Body treatments will include coffee, salt glow and coconut scrubs. Spa Therapists from Thailand and Bali will add to the spa experience with the warm and gracious hospitality and massage skills that are so intrinsic to their cultures.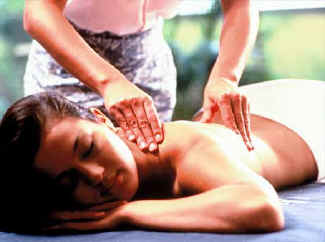 Sun care treatments, spa manicure and pedicure complemented by a retail range, will soothe and treat the skin, and indulge the senses. Accompanying the range of traditional Asian treatments, classic European spa elements will add a further dimension of choice.
The Elemis approach to beauty combines the science of aromatherapy with the art of treatment to offer relaxing, high performance and personalized aromatherapy treatments. This unique face and body care range uses 100% natural, essential oil based products. These therapeutic products provide a powerful beauty boost for the skin and their fragrant ambiance aids relaxation, further reinforcing the benefits of the treatment.
Coco Spa treatments are designed for both males and females, and are particularly enjoyable for couples to share. Whether you indulge alone or with a loved one, Nautilus Spa offers a number of deliciously gratifying ways to melt muscles, soothe tension, inspire the soul, relax and calm the mind and rejuvenate and pamper the entire self.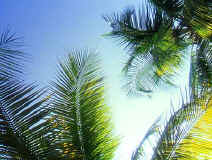 Coco Spa menu
The Nautilus Spa menu has a distinctly Asian flavor and most of the treatments are based on the ancient beauty, healing and rejuvenation secrets of various Asian cultures. The color and ritual of these ancient traditions are reflected in the way in which the treatments are delivered - with dedication, refinement, grace and spirit of generosity.