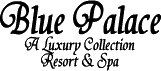 Eihr.com website is not updated anymore.
Please visit Blue Palace, A Luxury Collection Resort & Spa page on our new website by following the link below
http://www.secret-luxury.com/hotels/Blue-Palace_en.html
Serenity & Life Balance
This program is designed to combat the stress of modern day life. Six days will be sufficient to restore your peace of mind. Soothe your senses and alleviate your soul with this program that combines the calming power of seawater and algae with specialized face and body treatments. Exotic massages and cures intend to restore your inner calmness, improve your sleeping habits and enhance tranquility. Treatments vary from deep and Asiatic massage to seaweed wraps and facials. The selection should reflect your personal lifestyle needs and preferences. We promise you a blissful experience restoring your balance and bringing back your inner tranquility and peace.
Six, five and three days programs are available.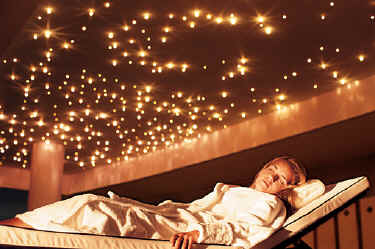 6-day program : 915 Euros (12.00 hours)

2 Sea water hydro massage baths with essential oils


2 Submarine showers in sea water bath


2 Sea water hydro massage lymphatic jets


2 Face ritual of Five Flowers

3 Cyclical jets sessions in the Thalassotherapy pool

1 Detox Thalasso Experience


2 Detoxifying Ayurveda massages


1 Cleansing face care


1 Scalp massage


2 Asiatic massages

5-day program : 765 Euros (10.30 hours)

1 Sea water hydro massage bath with essential oils


2 Submarine showers in sea water bath


2 Sea water hydro massage lymphatic jets


2 Face ritual of Five Flowers

2 Cyclical jets sessions in the Thalassotherapy pool

1 Detox Thalasso Experience


2 Detoxifying Ayurveda massages


2 Scalp massages


2 Asiatic massages

3-day program : 480 Euros (6.30 hours)

1 Sea water hydro massage bath with essential oils


1 Submarine shower in sea water bath


2 Sea water hydro massage lymphatic jets


1 Face ritual of Five Flowers

2 Cyclical jets sessions in the Thalassotherapy pool

1 Detox Thalasso Experience


1 Oriental massage


1 Asiatic massage