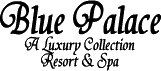 Eihr.com website is not updated anymore.
Please visit Blue Palace, A Luxury Collection Resort & Spa page on our new website by following the link below
http://www.secret-luxury.com/hotels/Blue-Palace_en.html
Ten Memorable Experiences
Getaways in Romance
On a sunset cruise or for a private dinner, overlooking the stunning peninsula or under moonlight stars, Blue Palace offers a choice of romantic interludes for intimate celebrations.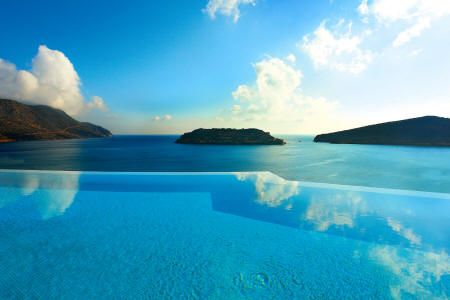 Select one or several romantic packages below to make your stay memorable
Pure Romance
Upon arrival French Champagne and authentic indigenous sweet flavors from Crete are prepared by the chef. A magnificent romantic setting is decorated in your bedroom on your first night. Enjoy served breakfast the next morning in your room or suite with exceptional views.
Package price
127 Euros per couple

Family Spa Package
Parents can now enjoy a wonderful spa program together with the little ones! Our specially designed Spa Family Package, is offered in our couples' suites. A nourishing massage with Avocado oil and essentials oils is followed by a rejuvenating facial treatment by Valmont, specially designed for all skin types. Top off your family spa experience by choosing among a mini manicure or a mini pedicure or one private session in our sea water heated pool.
Package price
210 Euros for 2 persons (parent & child)
(between 120-150 minutes)

Romantic Sunset Caique Trip
Spend the evening sailing on the caique surrounded by the breathtaking natural beauty of the coast line of Elounda and Spinalonga Island. Set off from the hotel's own jetty with chilled champagne and the chef's treat of canapés with local indigenous flavors for an intimate interlude.
Package price
225 Euros per couple
(one hour trip)

Island Escape and Picnic for two
Our traditional caique will travel you in crystal clear waters around the Mirabello Gulf. Swim and sunbathe at remote beaches and unlock some of the most authentic surroundings. Our chef prepares a gourmet picnic lunch and our wooden boat will sail you over to be alone together.
Package price
306 Euros per couple
(excluding beverages - Two hour trip)

Private Dining on your Terrace
Dining under the stars at Blue Palace is the most romantic experiences. Personalized to your tastes and served in the privacy of your bungalow or suite, a five course gourmet menu of your choice is served in a luminous setting of candles and flowers to ensure a romantic experience.
Package price
190 Euros per couple
(excluding beverages)

Private Dining on the Beach
On the beach, under the countless stars, illuminated by candles and lanterns enjoy a private dinner under the gazebo. All the details, from the menu to the setting are customized to fulfill your needs for an unforgettable evening.
Package price
550 Euros per couple
(excluding beverages)

Private Dining at a Villa
Escape to one of our ultimately romantic and luxurious private residences, a portal to the
property's indigenous charms and treasures. Our top-rated chef will immerse you in the flavors and aromas of local food traditions for your five course private dinner.
Package price
1240 Euros per couple
or 1700 Euros per couple, with live music
(excluding beverages - Subject to availability of villa, one day prior)

A Lesson in Gourmet Cuisine
Under the guidance of Golden Toque-Award-winner chef Alexis Lefkaditis you become a star in the kitchen, surprising your special other with an exquisite gourmet lunch for two at the Blue Door Taverna. Enjoy a delicious menu and step-by-step lesson on how to prepare traditional Greek Pasta with Lobster. Lesson starts at 12 noon, followed by lunch.
Package price
126 Euros per couple
(excluding beverages)

Cretan Wine Tasting
Savor a selection of Cretan wines, discover how you can distinguish their type and aging and learn about the local wine making process. A cheese platter with wine pairings is served outside the wine cellar.
Package price
50 Euros per couple

Afternoon Tea Time - The Greek way
Traditional Tea with scones, cream and jam, finger sandwiches and dainty cakes, is served every afternoon at Arsenali Lounge! Spoil yourself with a glass of champagne too!
If you would like to be more adventurous, opt for our Cretan Afternoon Tea experience. A wide selection of Greek herbal teas or the famous Greek coffee prepared there on the spot for you; traditional Cretan pastries and delicacies, savory bites with the freshest Cretan ingredients. It is a treat!
Prices
Traditional Afternoon Tea: 18 Euros per person
With a glass of Champagne: 23 Euros per person
Cretan Afternoon Tea: 18 Euros per person

The Perfect I do
Our Romance Department can arrange a unique setting for the ultimate wedding proposal with any of our Memorable Experiences. Details of the setting are individually customized to fulfill your needs and desires.
Package price
Cost is subject to arrangements included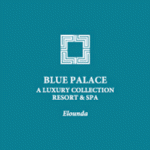 Experiences valid all year-around