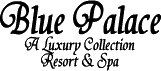 Eihr.com website is not updated anymore.
Please visit Blue Palace, A Luxury Collection Resort & Spa page on our new website by following the link below
http://www.secret-luxury.com/hotels/Blue-Palace_en.html
Elounda Glow
Our signature program inspired by Thalassotherapy rituals. With the needs of our guests in mind, Thalgo experts and we, have created a program suitable for holidays in the sunny Mediterranean. Invigorating exfoliation, body wraps and nourishing masks will leave your skin replenished and glowing. Elounda Glow is a unique calming, luxurious and sensual experience.
Six, five and three days programs are available.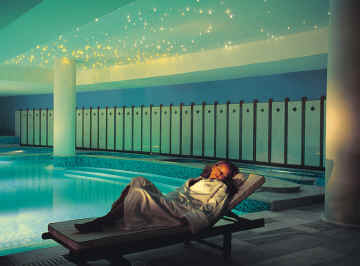 6-day program : 960 Euros (15.00 hours)

2 Elounda sea water hydro massage baths with essential oils

1 Submarine showers in sea water baths


2 Sea water hydro massage jets


1 deep face peeling

2 Anti-age face care & massage

2 Taoist face care & massage


1 Elounda wellness & beauty scrub


2 soothing and purifying Moroccan wrap

1 luxurious body massage


2 Traditional olive oil massages with Cretan herbs


1 Rakotherapy detox massage

1 Spa manicure


1 Spa pedicure

5-day program : 785 Euros (12.00 hours)

2 Elounda sea water hydro massage baths with essentials oils

1 Submarine showers in sea water baths


2 Sea water hydro massage jets


1 deep face peeling

1 Anti-age face care & massage

1 Taoist face care & massage

1 Elounda wellness & beauty scrub

2 soothing and purifying Moroccan wrap

1 luxurious body massage


1 Traditional olive oil massages with Cretan herbs


1 Rakotherapy detox massage

1 Spa manicure


1 Spa pedicure

3-day program : 550 Euros (8.00 hours)

1 Elounda sea water hydro massage baths with essentials oils

1 Submarine showers in sea water baths


1 Sea water hydro massage jets


1 deep face peeling

1 Anti-age face care & massage

1 Elounda wellness & beauty scrub

1 soothing and purifying Moroccan wrap

1 luxurious body massage


1 Traditional olive oil massages with Cretan herbs

1 Spa manicure


1 Spa pedicure