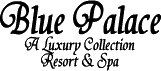 Eihr.com website is not updated anymore.
Please visit Blue Palace, A Luxury Collection Resort & Spa page on our new website by following the link below
http://www.secret-luxury.com/hotels/Blue-Palace_en.html
Elounda Classic Thalassotherapy
This program is a perfect combination of all the pleasures and benefits of Thalassotherapy. Pure Thalasso rituals will help to relieve you from stress and tiredness, forget work and join the vacation spirit at once. Natural seawater extracts are used in all the different treatments, which are selected with the help of our committed staff. Take advantage of the privileges of the sea and be startled at how much it can help you feel peaceful, relaxed and rejuvenated.
Six, five and three days programs are available.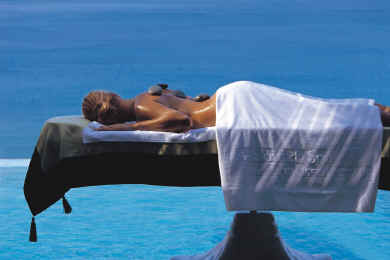 6-day program : 745Euros (12.00 hours)

1 Sea water hydro massage bath with essential oils


1 Sea water hydro massage bath with mineral salts


1 Sea water hydro massage bath with marine algae


1 Submarine shower in sea water bath


3 Sea water Jet showers


2 Thalasso body wraps

3 Cyclical jets sessions in the Thalassotherapy pool


2 massages with algae


1 Affusion shower back & leg massage


2 Olive oil massages with Cretan herbs

1 Thalasso Face care


1 Hot stone therapy massage

5-day program : 645 Euros (10.00 hours)

1 Sea water hydro massage bath with essential oils


1 Sea water hydro massage bath with mineral salts


1 Sea water hydro massage bath with marine algae


1 Submarine shower in sea water bath


3 Sea water Jet showers


1 Thalasso body wrap

3 Cyclical jets sessions in the Thalassotherapy pool


1 massage with algae


2 Affusion shower back & leg massage


2 Olive oil massages with Cretan herbs

1 Thalasso Face care

3-day program : 335 Euros (6.00 hours)

1 Sea water hydro massage bath with essential oils


1 Sea water hydro massage bath with mineral salts


1 Sea water Jet shower


1 Thalasso body wrap

2 Cyclical jets sessions in the Thalassotherapy pool


1 massage with algae


1 Olive oil massage with Cretan herbs

1 Thalasso Face care