Eihr.com website is not updated anymore.
Please visit Fregate Island Private page on our new website by following the link below
http://www.secret-luxury.com/hotels/Fregate-Island-Private_en.html
Anniversary Special
Fregate Island Private is not only an idyllic haven to begin a married life but also to celebrate it.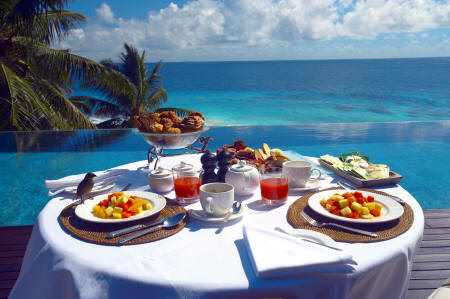 The Anniversary Special includes the following complimentary treats:

A romantic breakfast on the award winning beach Anse Victorin

Continue with a personalized manicure & pedicure at the "Rock Spa"

Enjoy a unique garden experience amidst hundreds of varieties of fruits and spices, whilst our Executive Chef prepares you a sumptuous lunch

Discover the hidden gem that is "Fregate Island Private" with an enlightening boat tour

Let Jules, the Head Barman, marvel your taste buds with a one-of-a-kind Seychellois Cocktail watching the sunset before your romantic dinner will be served on the romantic beach Grand Anse

Minimum stay of 4 nights.
This offer is combinable with all other offers (free nights offer, early bird, Family Special, ...).
Wedding Special valid all-year around
except from 23rd December, 2013 to 6th January, 2014