Eihr.com website is not updated anymore.
Please visit Yria Hotel Resort page on our new website by following the link below
http://www.secret-luxury.com/hotels/Yria-Hotel-Resort_en.html
Dining experiences
At the Restaurant there are a great variety of delicacies that will entirely satisfy your taste. The Hotel's Wine, produced every year especially for you, will match exquisitely with your food.
Light meals of all kinds, fresh fruit cocktails, selected wines and other delicacies are offered by the pool, whilst the evening light dancing off the sea is celebrated with special melodies and drinks.
For fine gourmet dining in a candlelit ambience, Chef Achilleus and his team is taking personal care and attention creating Mediterranean specialties.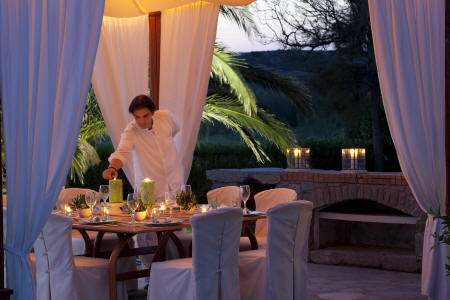 'Nefelie' Restaurant
In this 'a la carte' restaurant, gourmet Mediterranean cuisine is offered in musical atmosphere.
'Seline' Restaurant & Bar
Lunch and snacks are offered at the open air lounge bar under the piano melodies. - In the evening the pianist will accompany your drinks and cocktails.

Room Service
Dedicated Room Service is available for private dining in the comfort of your room or anywhere on the property.
Special Menus
Vegetarian menu is available for guests that follow a vegetarian diet. Kid's menus are at your disposal for both dinner and lunch.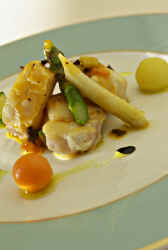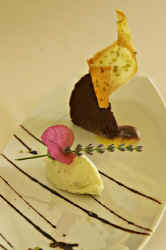 Themed nights
Regularly, the resort specially organize theme nights for guests enjoyment.