Eihr.com website is not updated anymore.
Please visit Wadigi Island Resort page on our new website by following the link below
http://www.secret-luxury.com/hotels/Wadigi-Island-Resort_en.html
Dining experience
Leave your diets at home with your watches and cell phones as your two personal Gourmet Chefs will have your willpower surrendering to their extraordinary culinary sensations. Your personalized menu is complemented by fine wines from the cellar, stocked with international selections.
Dine when you want, at any of the splendid romantic settings nature has provided for you at Wadigi.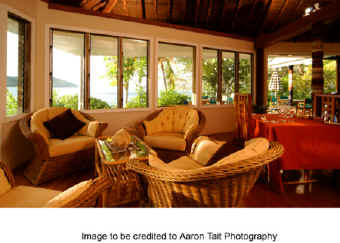 Wadigi Island offers the finest cuisine prepared by your master chef, who will cater to each guest's individual tastes and needs. Let them tempt you with the best of tropical seafood and produce, decadent desserts accompanied by a selection of the best wines from the vineyards of Australia, New Zealand and France.
Throughout the day your hostess will prepare cocktails and refreshments as you require.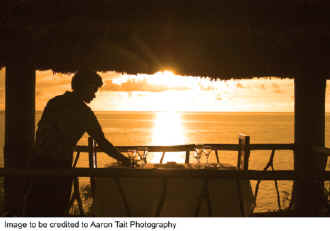 Wadigi Island has 6 scenic dining areas that you can select from.
Air conditioned dining room

Dining room deck

Bure Kalau

Pool deck

Villa deck

Torch lit dinner on the beach