Eihr.com website is not updated anymore.
Please visit Sofitel Bora Bora Marara Beach Resort page on our new website by following the link below
http://www.secret-luxury.com/hotels/Sofitel-Bora-Bora-Marara-Beach-Resort_en.html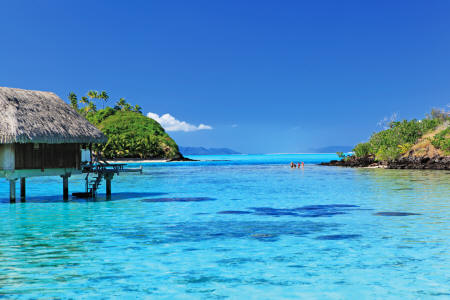 The Sofitel Bora Bora Marara Beach & Private Island is located on the island of Bora Bora in the heart of the exceptional Matira Bay. This property offers a unique dual experience between natural white sandy beach and the exclusivity of a private island where a memorable travel experience awaits you.
On the main island, located on a private beach at the edge of one of the most beautiful lagoons in the world, Sofitel Bora Bora combines elegant raw wood with its contemporary style, contributing to an intimate and colorful atmosphere. Facing the beach, two minutes away by shuttle boat, on a private island (called 'motu'), is the jewel of the hotel in the heart of a wild and preserved nature. On this little piece of paradise, you will discover a botanical garden unique in French Polynesia, and you will also enjoy a 360 degree unobstructed view around the Bora Bora lagoon and the magnificent sunsets.
On the private island, time stands still ... just for you, between an exclusive Robinson Crusoe style experience and a secluded peaceful retreat.
Presentation pages available soon
In the meantime, please visit the official Sofitel Bora Bora Marara Beach & Private Island website: http://www.sofitel.com
or download the hotel fact sheet:
Download fact sheet here
For any booking, rates, promotion and availability request, please kindly contact our Worldwide Reservations Office
by e-mail reservation@eihr.com or by phone +33 (0)3 90 204 505