Eihr.com website is not updated anymore.
Please visit Anse Chastanet page on our new website by following the link below
http://www.secret-luxury.com/hotels/Anse-Chastanet_en.html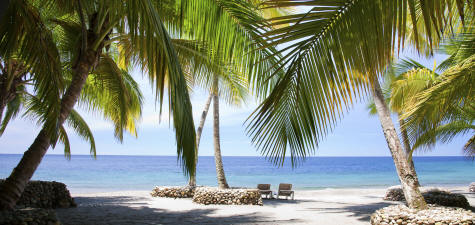 What were Caribbean hotels like before trade winds were replaced by blasts of air conditioning, when morning exercise was a walk on the beach and when you sat watching the sunset instead of cable TV? You can still find that Classic Caribbean at Anse Chastanet Resort on St. Lucia's quiet southwestern coast where two magical peaks, the Pitons, leap from the sea and the mountains are covered with luminous greenery.
Architect owner Nick Troubetzkoy believes passionately in nature. So he created a hotel that makes the foliage and the flowers, the perfumes and the peaks, the sea and the bird song an integral part of your vacation experience. The estate encompasses 600 lush tropical acres bordering two soft sand beaches. Not only do you get a World Heritage Site anchored by the twin peaks on land, the resort's two crystal-clear bays are part of a designated marine reserve protecting miles of colorful coral reefs teeming with tropical fish.
With such a unique setting as his canvas, Nick Troubetzkoy was inspired to design a one-of-a-kind resort. He was committed to an environmentally conscious development before "green" became fashionable.
A dozen rooms are tucked in behind the coconut palms that line the beach and the remainder tiptoe up a flower decked hillside. To make the most of the panoramic views and the refreshing trade winds octagonal whitewashed cottages come with wraparound flower draped balconies and louvered windows..


Presentation pages available soon
In the meantime, please visit the official Anse Chastanet website : http://www.ansechastanet.com/
For any booking, rates, promotion and availability request, please kindly contact our Worldwide Reservations Office
by e-mail reservation@eihr.com or by phone +33 (0)3 90 204 505