Eihr.com website is not updated anymore.
Please visit Cerf Island Resort page on our new website by following the link below
http://www.secret-luxury.com/hotels/Cerf-Island-Resort_en.html
Le Spa Latanier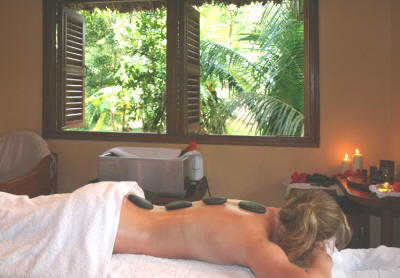 The pressures of everyday life in our hectic modern world mean that many travelers are increasingly seeking more than just a sunlit beach to fulfill their holiday needs. That is surely why one of today's most in-demand hotel amenities has become the availability of professional Spa treatments - whose range of soothing therapies both new and old can bring an entirely new dimension of relaxation and revitalization to your holiday.
So unwind, relax, and pamper yourself in style on Cerf Island. If you feel like spoiling yourself, why not enjoy one of our special spa treatments. Out in the tropical sunshine you can wash away the stresses of life back home, with massages, facials, Jacuzzi and a steam bath. Your holiday experience need not end the day you get back home - discover how to make it last longer….
The calm and soothing ambience of the island, its breathtakingly beautiful beaches and gastronomic traditions make it a popular choice for a soothing spa holiday. Add to that talcum powder soft white sand beaches, palm trees swaying in the breeze and a never ending supply of cool drinks and cocktails....what are you waiting for?!
Le Spa Latanier is set halfway up the hill, surrounded by "Kallis du Pap" trees and nestled into the lush vegetation, on the border of the resort and the rainforest. The Spa boasts a variety of massages, a steam room, three indoor/ outdoor treatment rooms, outdoor shower, relaxation garden and 'Rainforest Jacuzzi'. The products selected for our treatments are based on essential oils - a truly bio-product, drawing on the natural environment as inspiration for its range of treatments.
There are also various nail-care treatments on offer using Jessica and essential oils. If you prefer, you can even arrange for a massage in the privacy and comfort of your own villa, or on the balcony, or on your favorite spot on the resort's premises.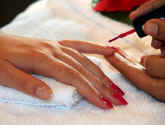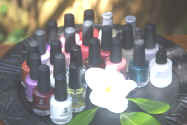 Treatments available on the menu include:

AROMATHERAPY MASSAGE
Full body massage. Revive your senses with the powerful but soothing qualities of carefully selected essential oils, customized to your individual needs to provide a unique calming of the mind, facilitated by a soft & gentle massage over the body.
RELAXING MASSAGE
Full body massage. Gently relax your body with long-stroke techniques. Allow your tensions and fatigue to be massaged away with gentle pressing of the palm and thumb on pressure points.
SWEDISH MASSAGE
A full body massage that stimulates blood circulation, removes toxins and soothes tense muscles. Uses a combination of three basic strokes; long firm strokes, kneading strokes and circular strokes to smoothly ease stress away. Pressure applied is customized to your desire.
HEAD NECK & SHOULDER
A perfect quick solution to relieve muscle stress and tension. This massage is particularly beneficial for those who work in stressful environments and with computers. The massage focuses on the shoulders, upper and lower back areas.
FOOT MASSAGE
Massage for feet that can improve your health by restoring the natural flow of the body energy.
FACIAL MASSAGE
Massage that stimulates the lymph system of the facial muscles. Latest manual lymphatic drainage is done to restore a glow on the skin.
MANICURE & PEDICURE
Basic manicure with hand massage.
Basic pedicure with foot massage
Maintenance manicure or pedicure
French manicure or pedicure
EXCLUSIVITY OF THE SPA
For use of the Jacuzzi and Steam Room