Eihr.com website is not updated anymore.
Please visit Amanwella's page on our new website by following the link below
http://www.secret-luxury.com/hotels/Amanwella_en.html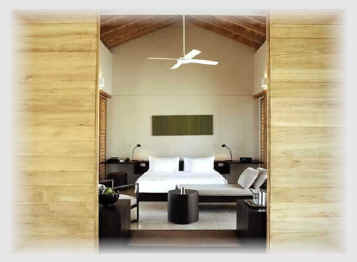 Amanwella, or 'peaceful beach', is modern and calm, serene and stylish – a contemporary beach resort in a pristine location. A retreat dedicated to its environment, Amanwella allows guests to savour to the full the natural blessings of this rich land, without compromising on authenticity or modern comforts.
The clean vertical lines of Amanwella contrast with the lush exuberance of the landscape, creating an ambience of serenity and luxuriance that enables guests to unwind completely. And with long white beaches, tall leaning palms, a turquoise blue sea, buzzing local village life, nearby rock temples, and spectacular wildlife – it's not hard to do.
Nature rules in this part of the world and Amanwella enjoys a privileged setting from which to observe some of its marvels: seasonal egg laying by giant turtles on nearby beaches, protected elephant herds in national parks, sweeping vistas with dramatic sunsets, the crystalline waters of the Indian Ocean and extraordinary topographical features.
Presentation pages available soon
In the meantime, please download Amanwella fact sheet:
Download fact sheet here
or check our best available rates and current promotions for this property
:
Check our rates and current promotions
For any booking, rates, promotion and availability request, please kindly contact our Worldwide Reservations Office
by e-mail reservation@eihr.com or by phone +33 (0)3 90 204 505