Eihr.com website is not updated anymore.
Please visit Amanpulo's page on our new website by following the link below
http://www.secret-luxury.com/hotels/Amanpulo_en.html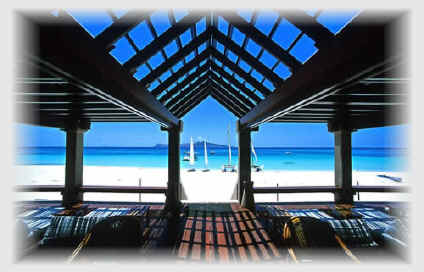 Amanpulo, or 'peaceful island', is an escape from the manmade world and a dive into island life where nature has been unashamedly boastful. The private island of Pamalican, on which Amanpulo is the sole resort, is completely secluded and offers a variety of sea, sand and tropical island pleasures. Amanpulo provides traditionally-styled accommodation in exclusive comfort. The 40 Beach, Hillside and Treetop Casitas are modelled on authentic bahay kubo dwellings, each with its own golf cart for island exploration.
This romantically remote island caters to those who wish to 'hammock' and beach comb their days in paradise, as well as to those who seek an active agenda. Amanpulo offers a variety of water sports, tennis courts, a high-tech air-conditioned gym and a serene 30m pool. The open-air Garden and Beach Salas are discreetly tucked away for pleasurable holistic Spa treatments
Presentation pages available soon
In the meantime, please download Amanpulo's fact sheet:
Download fact sheet here
or check our best available rates and current promotions for this property
:
Check our rates and current promotions
For any booking, rates, promotion and availability request, please kindly contact our Worldwide Reservations Office
by e-mail reservation@eihr.com or by phone +33 (0)3 90 204 505